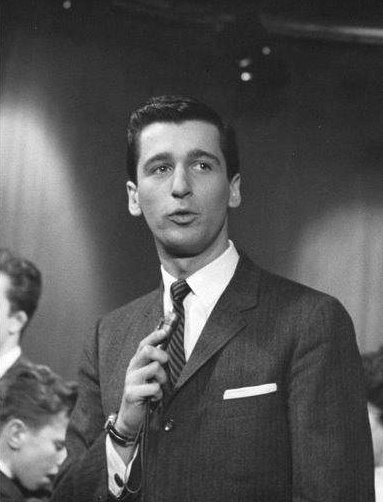 It is with sadness that I report the passing of another one of the greats of the rock and roll era.
Clay Cole
, born Albert Rucker, Jr. on January 1, 1938, has passed away at the age of 72. Clay apparently succumbed to a heart attack at his North Carolina home on December 18, 2010, just a couple of weeks prior to his 73rd birthday.
Clay was a television host, disc jockey, emcee, writer, producer, movie star, and author. He was best known for his eponymous TV show, which aired in the New York City area from 1959 to 1968. Clay's youthful enthusiasm helped to make the rock and roll dance show a success. When the winds of musical change began blowing in the late 1960's, Clay resigned from the show and started focusing more on behind-the-scenes work such as writing and producing. In 2009, his memoir
Sh-Boom!: The Explosion of Rock 'n' Roll (1953-1968)
was released, and Clay spent much of late 2009 and early 2010 promoting the book via TV, radio and personal appearances and book signings. In October, Clay was a recipient of the Friends of Old Time Radio Award at the 2009 Friends of Old Time Radio Convention in Newark, NJ. During the past year, Clay was the master of ceremonies at several oldies concerts, and he was one of some 100 stars who participated in the National Rock & Roll Fan Fest (Rock Con) at the Sheraton Meadowlands in East Rutherford, NJ from July 30 to August 1, 2010. More information on Clay's stellar career can be found on his
official website
as well as on the Clay Cole
Wikipedia page
.
Watch for a special tribute on the
Jersey Girls Sing
website, run by Clay's dear friends Denise Ferri, Bernadette Carroll, and Ronnie Allen. Also, please be sure to sign the
petition
to get Clay inducted into the Rock and Roll Hall of Fame, an honor he truly deserves for all of his efforts over the years in promoting the great music of rock's golden era.
Rest in peace, Clay, and thanks for the years of music and memories and great times. Yes, you really were something.