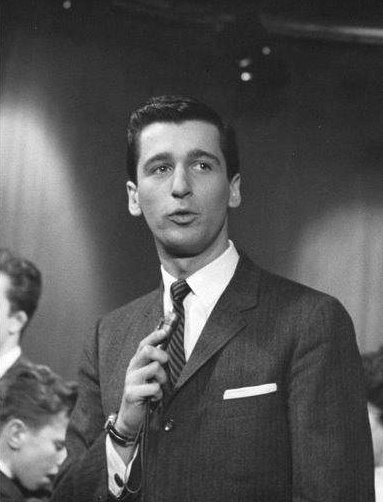 Hi, oldies fans,
Those of you who lived in the New York metro area during the 1960s might remember
Clay Cole
and his eponymous TV variety show,
The Clay Cole Show
, which aired from 1959 to 1968. Clay presented many of the rock and roll stars of the era on not just his television program but also on stage (i.e., the Brooklyn Paramount) and screen (
Twist Around the Clock
). Clay also hosted
The Clay Cole Summer Show
, broadcast from Palisades Amusement Park. Scores of rock and roll singers and groups appeared on Clay's shows. In 1969, at the height of the hippie movement and psychedelia, Clay walked away from the TV show and virtually disappeared for forty years (although, in reality, he was keeping busy as a writer and producer). Now, Clay has reemerged to promote his new book,
Sh-Boom!: The Explosion of Rock 'n' Roll (1953-1968)
and to once again host concerts (now oldies shows) in cities such as Belleville, New Jersey and St. Petersburg, Florida.
Thanks to oldies deejay
Ronnie Allen
and
Jersey Girls
Denise Ferri and Bernadette Carroll, there is now a petition to get Clay Cole inducted into the Rock and Roll Hall of Fame. Please visit
this page on the Jersey Girls website
to read all about Clay Cole's remarkable career and to sign your name to the petition. Clay not only presented the best acts in the business, he was (and remains) quite a class act himself. Please take a few moments to show your support for Clay and for the great music of the 1960s he helped bring to the world. Thank you!