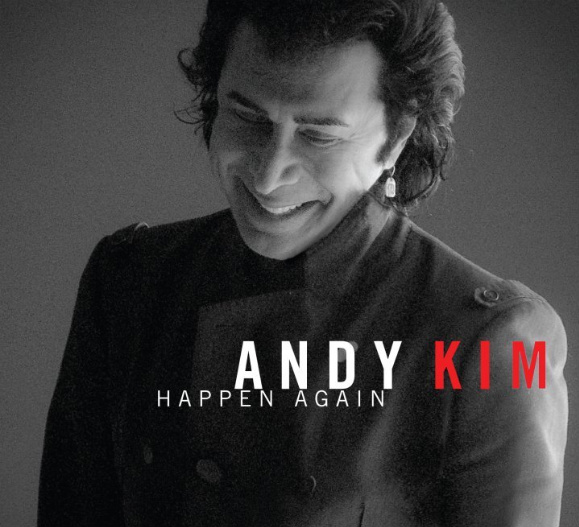 In 2005, singer-composer
Andy Kim
began what would come to be an annual tradition in his native Canada, and it's still going strong. The 9th annual Andy Kim Christmas Show takes place at the
Virgin Mobile Mod Club
in Toronto, Ontario, Canada, on Wednesday, 11 December 2013. What makes Andy's Christmas shows so special is not just the great variety of talent—guests over the years have included Alex Lifeson from Rush, Ron Sexsmith, Lights, Broken Social Scene, and Barenaked Ladies—that joins him on stage, but also the fact that proceeds from all of the shows are donated to charity. This year, Kim has chosen the
CAMH Foundation
's Gifts of Light program as the recipient of the monies generated by this unique concert experience. A capacity of approximately 600 ensures that the evening will be warm and intimate as well as exciting and enjoyable.
Born in Montreal, Quebec, Andy Kim began his career during the glory days of the famed Brill Building in Manhattan, New York City. It was the 1960s and Kim was still just a teenager, but he took the music world by storm and soon had a string of hits—among them "How'd We Ever Get This Way," "Shoot 'Em Up, Baby," "So Good Together," and remakes of the Ronettes' hits "Be My Baby" and "Baby, I Love You"—on the charts. In 1969, a little ditty he wrote with producer Jeff Barry, on whose Steed label Kim recorded, shot to the #1 position, went gold, and became the RIAA Record of the Year; that song was "Sugar, Sugar," recorded by The Archies (featuring Ron Dante and Toni Wine on lead vocals). Its followup, "Jingle Jangle," also penned by the Barry-Kim team and also featuring vocals by Dante and Wine, garnered a gold record as well. A few years later, in 1974, Kim had a #1 hit under his own name with the self-composed "Rock Me Gently." During this time, Kim didn't let the fact that he was without a label to record on deter him; he merely founded his own label, ICE Records, and financed the recording session himself. Capitol Records, duly impressed, picked up on this new, hot Andy Kim record, released it, and the rest is musical history.
Nowadays, Kim is still performing, writing, and recording. Thanks to what this writer suspects is a portrait in his attic doing his aging for him, Andy Kim looks just as youthful and vibrant as ever, and his talent remains as strong as always. His live shows are a joy to watch (and listen to), and his set invariably includes an extended version of "Rock Me Gently."
Tickets for the 9th Annual Andy Kim Christmas Show are just $30.00 and can be purchased at
Ticketmaster.ca
,
Rotate This
, or
Soundscapes
; or call
416-870-8000 to charge by phone.
*Update (04 November 2013): This year's special guests will be:
GORD DOWNIE • AMY MILLAN • RON SEXSMITH
KARDINAL OFFISHALL • DAN HILL
GLASS TIGER • THE TREWS
BRENDAN CANNING & KEVIN DREW