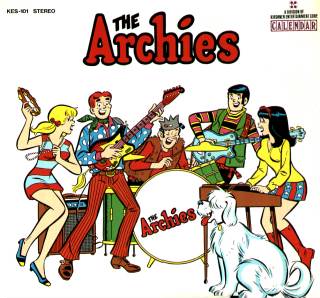 Great news for fans of The Archies - the group's self-titled debut LP from 1968 is now on CD! Released by the Repertoire label, the CD features all twelve of the original tracks plus two bonus cuts. The Archies, produced by

Jeff Barry

(who also wrote most of the songs) with lead vocals by

Ron Dante

, is actually considered a soundtrack album of sorts, all of its cuts having made their world premiere on The Archie Show during the Saturday morning cartoon series' first season on CBS. Go to

Laura's Ron Dante Fan Pages

or the Jeff Barry fansite (link above) for the direct link to the product page on Amazon.com, where you can read up on the CD details and order your very own copy!